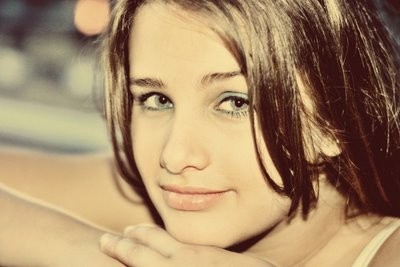 Yesterday, I woke up very enthusiastic and excited about what the day had in store for me. I even had a good, early workout to charge myself up even more!!!
I was ready for a fun photo shoot with a "Quinceañera!" I was certain that this photo shoot would take me back in time to the days of my fifteens pictures. This lovely quinceañera actually reminded me of myself; she was fun, innocent, lovely and so kind (well, I'm not so sure about the "innocent" part, LOL).
Now that Fanny was turning 15 and this was such an important moment in her life, I wanted to ensure her that these pictures would capture every ounce of magic of her special day. I hope that in the years to come, she can look back and remember this special year in her life with joy.
She arrived at the location (Amelia Earhart Park in Hialeah, Florida) with a lovely quinceañera dress. Even though the dress was like the many I had seen before, I noticed something peculiar about her. She had jeans under her dress! When I asked her about this, she said that she did it because she wanted to feel free to move around in her dress. No wonder she didn't have a problem getting up quickly from certain poses or climbing up anything I told her to!!! Fanny, I really enjoyed the time we shared and I truly hope that you enjoy these fifteens pictures as much as I enjoyed taking them.