Halima and Johnathan flew in from Oxford, England to get married in Miami Beach. For their destination wedding, they chose the lovely Palms Hotel by the water.
The wedding was small and intimate, with the participation of only a few very close friends and family members. Nevertheless, this bride and groom were fans of the Cuban culture and wanted to spice things up a bit…so after the ceremony, they enjoyed some Cuban cigars (at the hotel's terrace) and scrumptious cusine at South Beach's Yuca Restaurant located at 501 Lincoln Road (see some of the cigar rolling pics below).
The wedding had a touch of magic to it, thanks to the creativity and effort of the wedding planner, Betty from MiamiWeddingPlanner.com. Please let me know if you like the pictures by using the social media like/+1 buttons above.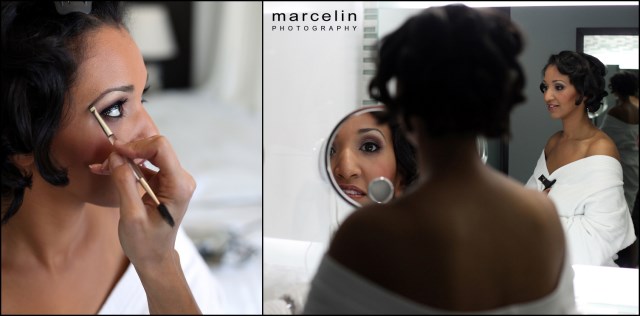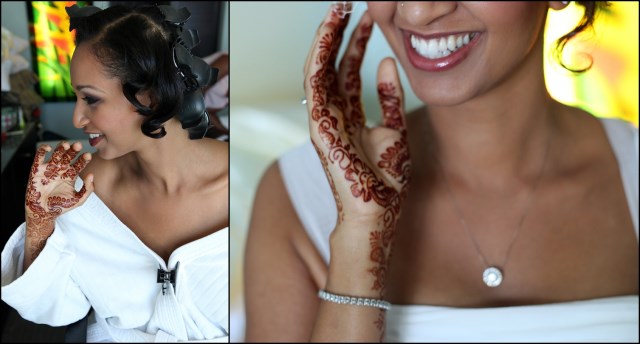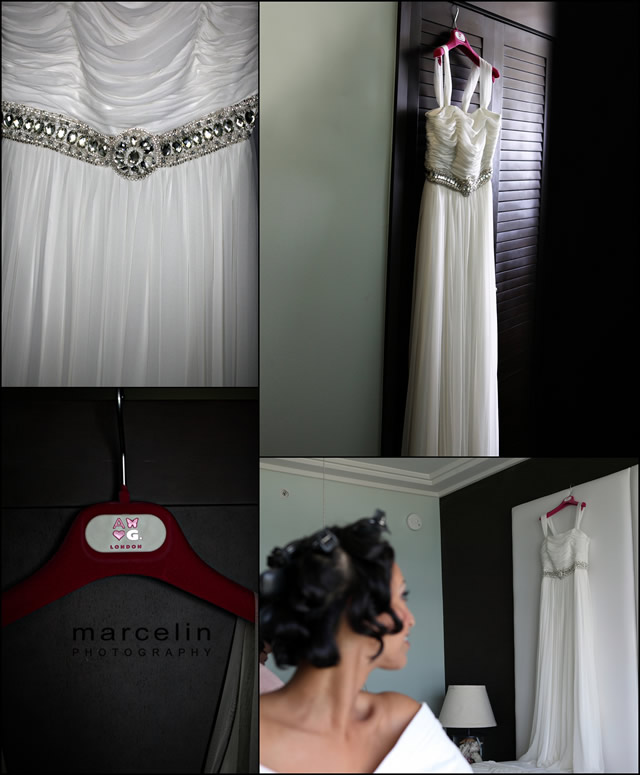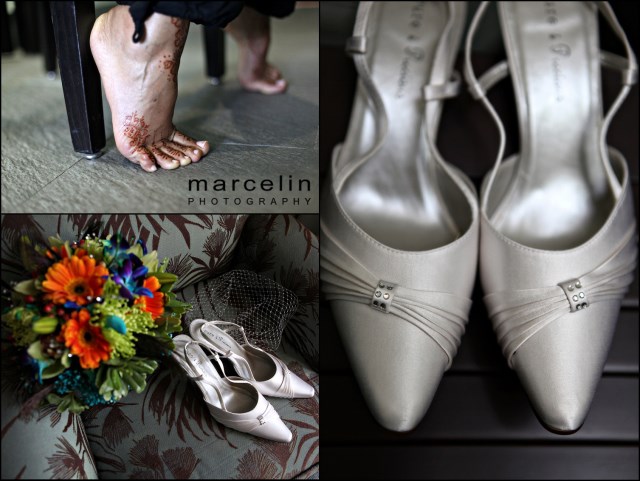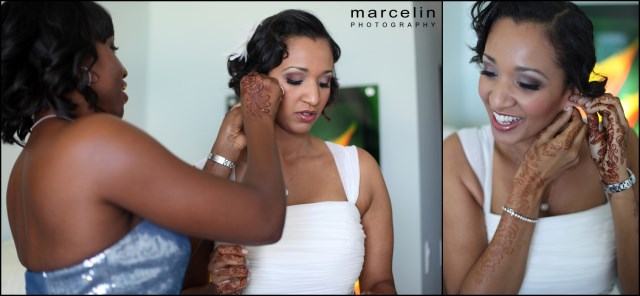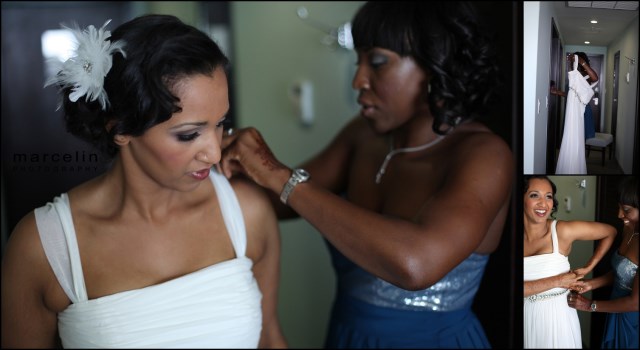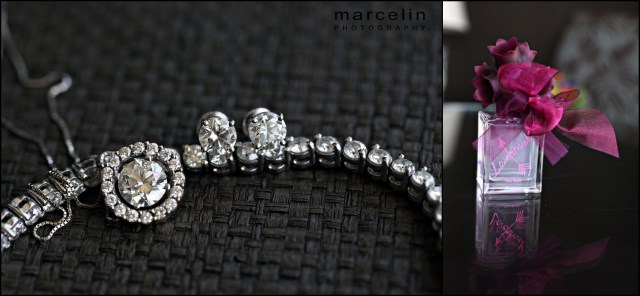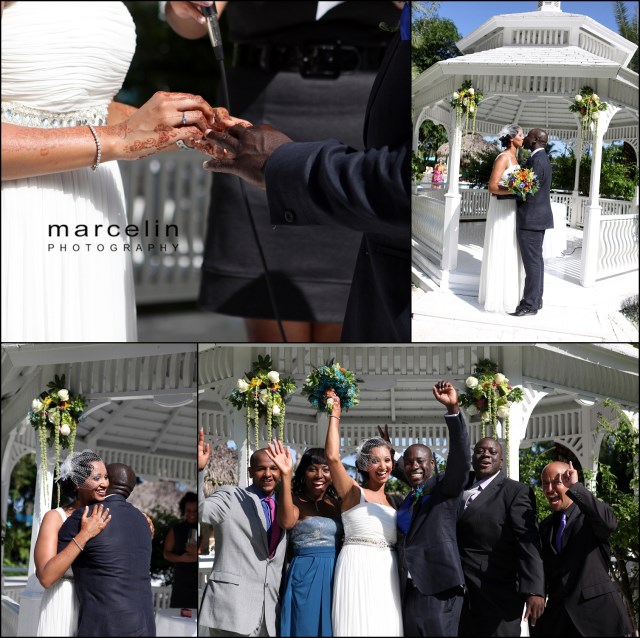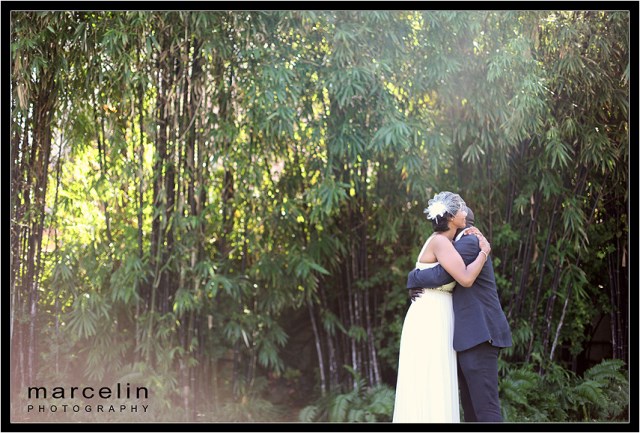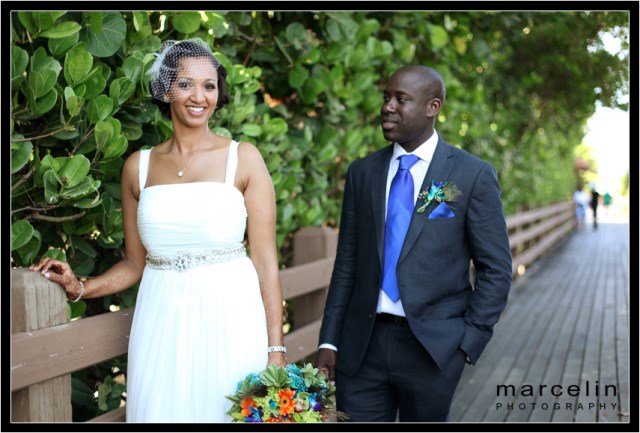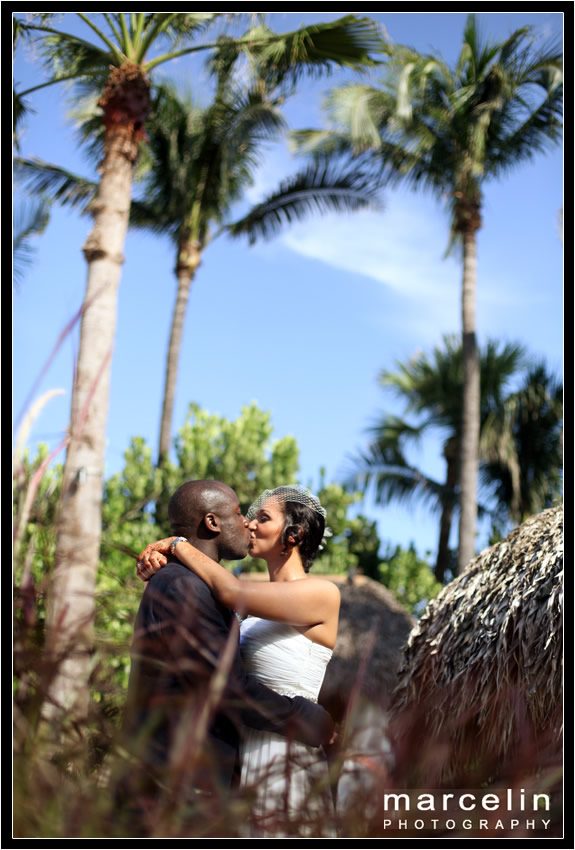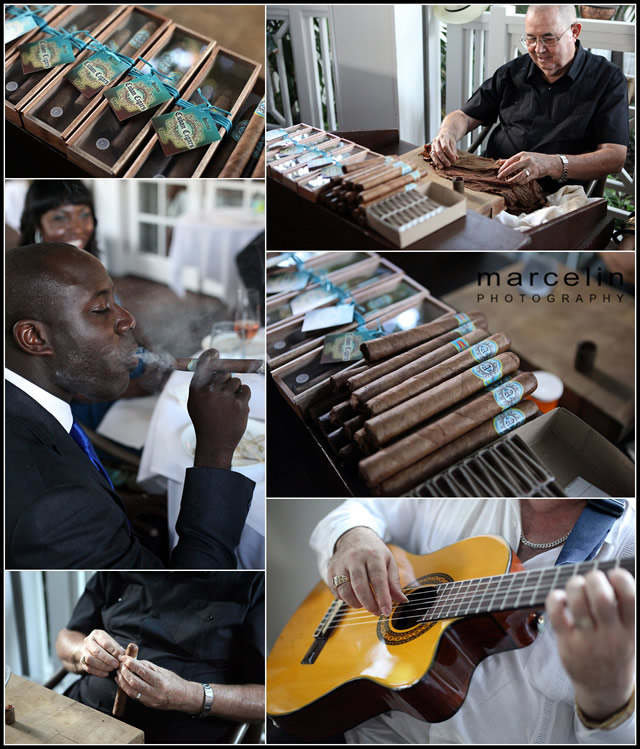 Time to enjoy some freshly rolled Cuban cigars and Latin guitar after the ceremony (terrace at The Palms Hotel – see pic above).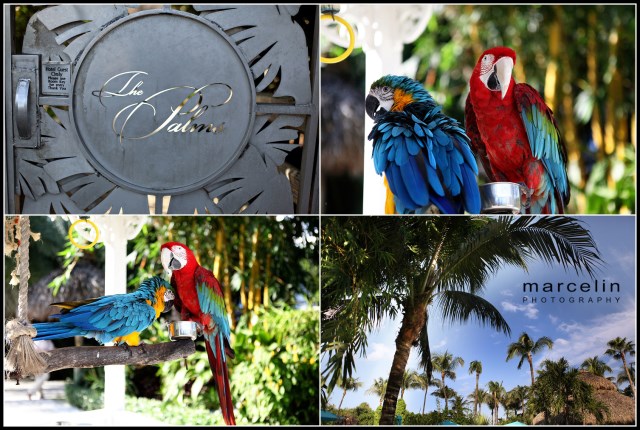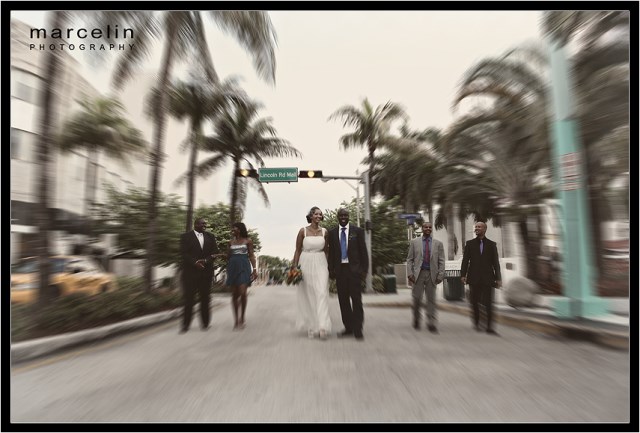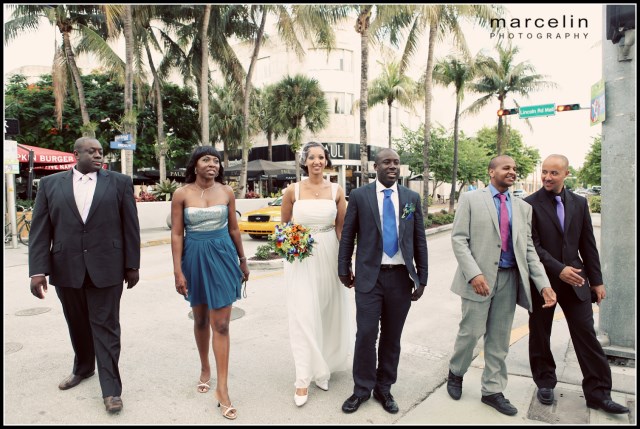 The entire wedding party headed to Yuca Restaurant on Lincoln Road to enjoy some tasty Cuban cuisine after the ceremony.
Please leave your comments below and enjoy!