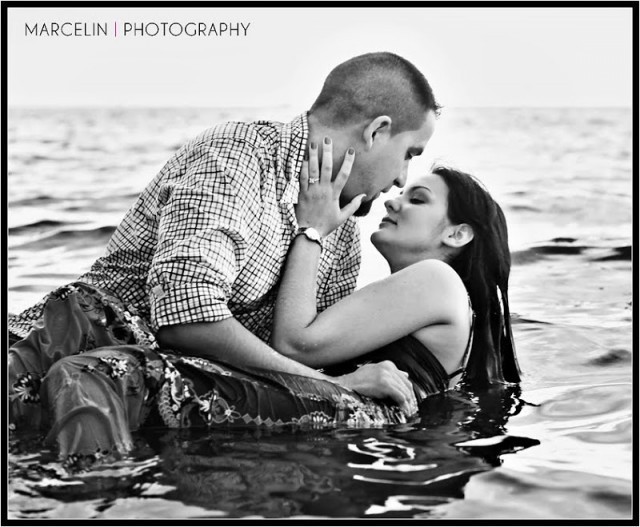 Llinet and Bruno's engagement session took place in Miami-Dade County's oldest park, Matheson Hammock, which first opened to the public in 1930.
This photo shoot was very special to me because it involves my little cousin Llinet, who is getting married. Exciting!!! It is probably not so difficult to guess that I'll be shooting her wedding as well.
I love the black and white picture below of the newly engaged immersed in the warm waters of adjacent Biscayne Bay. You can just hear the whisper of a passionate kiss amongst the South Florida sea breeze engulfing the lovebirds.