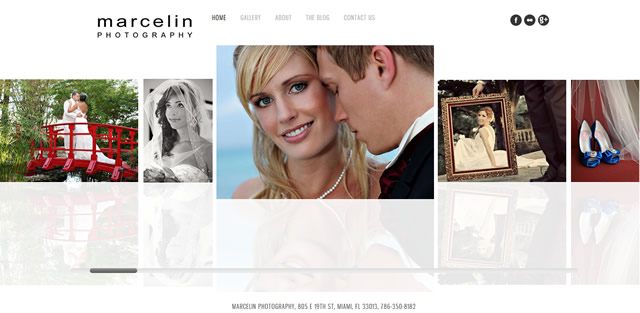 I gotta admit, the new design for the Marcelin Photography's website took a while; but the wait was well worth it. It wouldn't have been possible without the help and advice of my husband, Danger Alvarez. There's a lot of technology and effort behind this one folks! Let me tell you a little bit about it…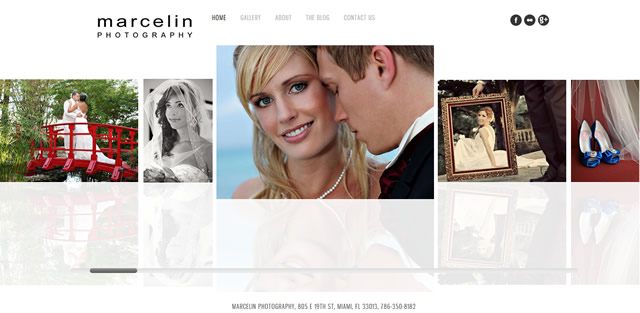 The new design is based completely on the WordPress platform. The prior site was designed with Flash, which was problematic for iPhones. The new site is fully compatible with pretty much all smart phones and it doesn't crash. Yipeeee!!!
The home page and the eight galleries accessible from the top menu run a manual slideshow (see the image above). You can either click on the rightmost or leftmost picture to shift the images right or left respectively, or drag the horizontal slider under the images to either side in order to scroll through the pictures as well. Once you see a picture you like, click on it and it'll be blown up on your screen. It's that easy.
The Marcelin Photography blog was also integrated into the new site (I used to run it separately on Blogspot.com prior to the redesign), so now it is part of the main website and accessible from the top menu (simply click on "The Blog" to access it).
Since social media is an essential part of business marketing in this high-tech world we live in, we now made our Facebook, Google+ and other social media properties easily accessible to all our clients. See the dark gray circles on the upper right-hand corner of our page? Simply click on any of them to get social with us.
Oh, before I forget…all my blog posts now have like, +1, and share buttons right under the title (see the image below), to make it easy for my fans to show their support and let their friends know about my pictures.

Do you like my new page? Please let me know and use the buttons on top of this post to vote.